Low Carb Keto Snacks is a must have if you are someone who is busy or on the go. As anyone sticking to the keto diet knows, finding snacks can be tough. Especially tasty ones. So I've decided to collect a list of the lowest carb keto snacks that I make for the girls on a regular basis. These are all easy to find or make and favorites of the family, all while staying ketogenic.
Salty Snacks
Salty snacks are a huge craving when you are on any diet. Most snack foods today are made with so many chemicals, additives and sugar making most salty snack options unavailable when you are on a low carb keto diet. However, there are so many easy and quick low carb keto snacks for you to try especially if you are busy and on the go.
1 tablespoon of guacamole only has half of a carb! It's so easy to spread guac on just about anything like cheese slices, bacon, dip low carb nuts into it, mixed with diced meats, eggs and you must try it with our popular low carb tortilla chips..you name it, the option are endless.
Net carbs: 0.5
2. Seaweed Snacks
Before you think ewwww on the seaweed snacks, if you love asian food, then you'll most likely love seaweed snacks too! Our favorites are from Trader Joes again, they come in small packs of either salted or teriyaki flavor–both of these are 0 carb snacks!
Even my kids love to eat healthy seaweed snacks.
Net carbs: 0
3. Cheese
Whether or not cheese makes a no carb snack depends on the variety, so you'll definitely just need to check the labels of your favorite cheeses. Our favorite are baby bell cheeses and string cheeses when we need something quick on the go.
Net carbs: 0-1.0
4. No Carb Nuts
You'll actually be surprised to learn that YES you can find (almost) zero net carb nuts! There are only 2 varieties of nuts that have 1 net carb or less and those are pecans and Brazil nuts. Healthy nuts make the perfect low carb snack when you're craving those carbs.
One ounce of pecans is about 15 pecan halves and 1 oz of Brazil nuts is 8 nuts. If you want the net carbs to be less than 1.0 carb you simply need to eat 1/2 of this amount.
Net carbs: 1.0
These savory cauliflower thins are not only a delicious no carb snack you can eat right out of the bag, but they're ideal for crushing up and adding to a salad also.
Net carbs: 4
Having pork rinds on hand is a must for your keto kitchen. Not only can you eat pork rinds on their own as a snack, they also make a terrific crunchy coating for chicken, fish or vegetables.
Net carbs: 0
Parmesan crisps make a delicious low carb snack that only has 1 carb. While these are also easy to make yourself (and parmesan is actually a 0 carb food), sometimes you just want something you can eat quickly.
Net carbs: 1
These Keto refried beans taste just like authentic refried beans; probably because it is made with beans… black soy beans! Though unlike almost every other bean, black soy beans are actually super low in carbs. Like, 5g net carbs per 1/2 cup! They are the star of this show, along with a few other essentials like fresh lime juice and jalapeños.
Net carbs: 4
I was extremely hesitant the very first time I tried avocado fries. My step daughter had made them for us so I felt obligated to eat them, even though avocados were not on the top of my favourite foods list. I couldn't believe how delicious they were, I was so surprised! Low carb, keto AND They were crunchy and creamy at the same time, without having too much avocado flavour!
Net Carbs: 3
Warning, these Keto Mozzarella Sticks are crazy addicting! You've got an ooey gooey cheesy center that is surrounded with a crunchy, keto friendly crust. Dip them in sugar free pizza sauce or marinara for your new favourite party food!
Net Carbs: 3
This incredibly delicious Keto Trail Mix is absolutely perfect for road trips! I won't be traveling anywhere again without this crunchy, tasty snack. I hope you love it as much as we do!
Net Carbs: 4
I love how every family is different; we all have our own traditions. My family has made this delicious and addicting snack for years; the ingredients may vary every Christmas but the excitement over this crunchy snack remains the same. Does your family have a special tradition?
Don't go and spend a fortune on store bought crackers when you can make your own Low Carb Crunchy Keto Crackers in just 30 minutes, using only 4 simple ingredients! Plus this delicious snack is crunchy, sturdy and salty, perfect for all sorts of dips or for cheese, meat and crackers.
Net Carbs: 1.7
Crispy, crunchy, salty and packed with flavor, these nacho-flavored Keto Chips are perfect for movie nights, your favorite dips or making nachos. They are super sturdy and can even be made from store bought tortillas if you want a save a step.

Also, you can enjoy the keto Starbucks drinks that are healthy & tasty both!
Not only they are available at every outlet, but these Starbucks keto drinks can be prepared at home or ordered at local coffee shops.
If you are as big of an onion ring fan as I am, I bet you've made traditional onion rings a time or two. Personally, I have never owned a deep fryer, and the thought of heating a big ol' pot of oil on the stove makes me TERRIFIED, especially with littles running around.
So in order to make onion rings I would bake them in the oven. They were alright, though never came out truly crispy. It was always a disappointment, though that never stopped me from making them again and again.
If only I had tried these beauties – low carb style – all those years ago… Guys, these Crispy Oven Baked Low Carb Onion Rings are the bomb-digity! You'll be amazed at how crispy they are and easy to make! I hope you love these crunchy, snacky goodies as much as we do!
Net Carbs: 5.5
Sweet Snacks
Now for the Sweets on our list of 41 low carb keto snacks! one of the hardest parts of going keto is giving up all the sweets, but it doesn't have to be that way! With all of the replacements and recipes available now, you can still get your sweet tooth satisfied. This list includes some very easy and tasty low carb keto recipes that you and your family will love!
I'm giving Zoey the credit here for these amazing Keto raspberry muffins. Raspberry lemon is her absolute favourite muffin combo, in fact she turns her nose up to any other flavour (and I really don't blame her). Moist muffins loaded with raspberries and bursting with lemon? Yeah, they are so delicious! Seriously, these Keto raspberry muffins are going to be your new favourite snack or breakfast!
Net Carbs: 4
The ultimate chocolate package, these Keto Chocolate Cupcakes are loaded with cakey, chocolatey goodness and paired beautifully with even more chocolate; a chocolate yogurt frosting! They are fast and easy to make.
Net Carbs: 3
18. CHOCOLATE TRUFFLES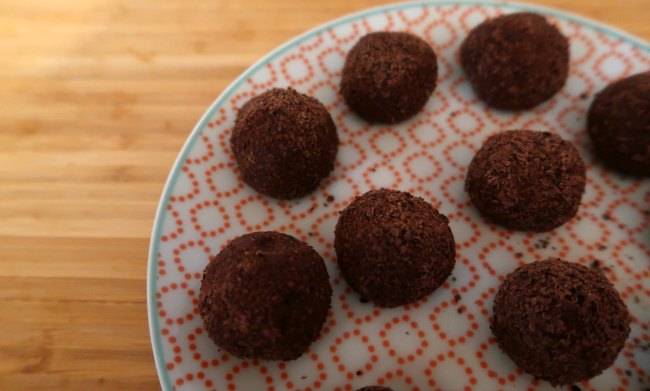 These chocolate truffles make an indulgent keto sweet treat to enjoy over the Festive season and through the whole year too.
Net Carbs: 5
19. Halo Top ice cream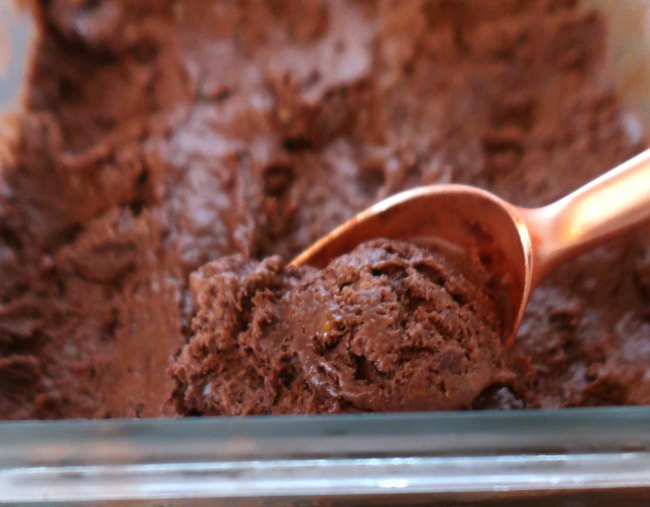 You can still enjoy store bought keto ice cream such as the popular Halo Top brand!
20. JELLO OR JELLY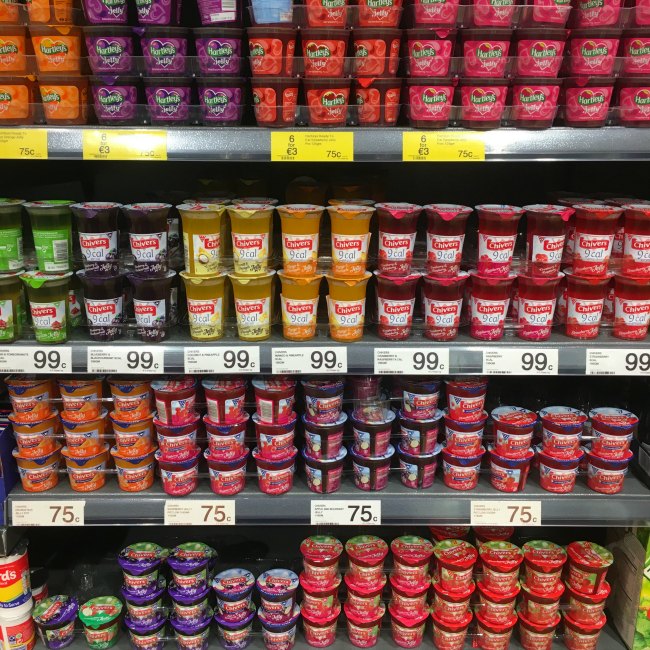 Store bought jello or jelly makes a quick, sweet snack. You can also make the treat yourself with gelatin and berries.
With a lemony, smooth center and optional cookie crust, these Lemon Cheesecake Fat Bombs are a super tasty treat!
Net Carbs: 1
Get into the holiday spirit by baking up a batch of these incredibly delicious Keto Shortbread Cookies. Dipped in chocolate and topped with chopped almonds and sea salt, these buttery cookies have a wide variety of texture and flavour. They are an excellent sugar free treat that is perfect for gifting!
Net Carbs: 1
Using unsweetened cocoa powder and coconut oil instead of chocolate chips, these Keto Peanut Butter Cups are super easy to make, perfect for snacking or desserts, and can be ready in under half an hour!
Net Carbs: 1
With these keto candied pecans sitting in a glass jar on my counter, I have no need for anything else to satisfy that need for sweets. I love to snack on them after a meal, in between meals, and/or on top of my salad for an extra sweet and crunchy addition that is so incredibly addicting!
Blueberry bars have always been a favourite of mine, so naturally I had to make a sugar free version! I mean, what better way to start the day than with one of these Keto Blueberry Bars? Snack time couldn't get any tastier, and you could also serve them as dessert, possibly with a scoop of sugar free ice cream! Whichever way you choose to enjoy these beauties, I hope you love them as much as we do!
Net Carbs: 2.4
High Protein
For the next section of our list of 41 low carb keto snacks, we dive into the high proteins! These are great for staying filled, satisfied, and healthy. Wether you're working out and trying to build muscle, or just trying to maintain your ketosis, these high protein snacks will keep you in line with your goals.
Easy to make and full of flavour, this addicting Keto Beef Jerky is perfect for snacking, especially when the crave for something salty hits. Coming in at only 1.2 g net carbs for every two pieces, this jerky is not only a healthy Keto snack, it's also totally delicious!
Whether you're looking to top that bowl of zucchini noodles and marinara sauce, or need a tasty appetizer dish, these Keto Meatballs are easy to throw together, ready in 30 minutes, and are super duper juicy!
Ribbons of beef marinated in a delicious teriyaki sauce, then skewered and grilled or broiled for 5-7 minutes… that is all it takes to make these mouthwatering Keto Teriyaki Beef Skewers!
One of the best things I ever did for myself was make this Low Carb Teriyaki Sauce and Marinade… I am obsessed with teriyaki sauce, so knew I just couldn't live life without it. Now I can make all sorts of recipes like this Zucchini Noodle Stir Fry, chicken wings, teriyaki chicken fried rice and more
Net Carbs: .7
No joke, these Low Carb Baked Chicken Wings are sooo delicious it's a bit ridiculous. The dry rub is packed with flavour and so addicting it's a bit overwhelming. I find myself fighting my husband to get my fair share of these little beauties before he inhales the whole batch!
Normally, I always make wings with my homemade Low Carb Teriyaki Sauce and Marinade, but I was completely out of soy sauce! I know, I have no idea how that happened, but I sure am glad it did, because these epic Low Carb Baked Chicken Wings are now my favorite way to do wings.
Net Carbs: 1.6
Crispy. Salty. Creamy. 100% addicting. These Bacon Wrapped Avocado Fries are my weakness.
Seriously, when you make these, be sure you have at least 3 other people around to help, otherwise you'll end up eating an entire pack of bacon and two avocados all to yourself.
Net Carbs: 1.7
31. Hard Boiled Eggs
Once touted as an unhealthy food due to high cholesterol content, it has now been established that eggs are very good for most individuals. New research indicates that eggs do not increase your heart disease risk, but rather are full of healthy nutrients.
Eggs contain vitamins B12 and K2, as well as about 6.5 grams of protein per egg. They are also a low calorie snack, as there are only approximately 140 calories in two, large hard boiled eggs. In addition, because they are a high protein food, they curb hunger and may reduce the total number of calories you eat for several hours, which can assist you with your weight loss goals. Eggs is one of our favorite and easiest low carb keto snacks to make.
32. Tofu
Although tofu is often underrated, it is a healthy, appetite-quenching snack. Just one slice of firm tofu has eight grams of protein and only 80 calories.
For this reason, it is a great low carbohydrate, non–meat addition to your overall diet regimen. Tofu can be purchased in a variety of flavors as well, with something to please essentially anyone.
33. Shrimp Cocktail
Having a healthy serving of chilled shrimp with cocktail sauce is an ideal avenue through which to get your recommended eight ounces of seafood every week, while enjoying a healthy, hunger busting snack. Shrimp contain no carbohydrates, but have generous amounts of protein, minerals and vitamins.
A five ounce serving of shrimp contains approximately 35 grams of protein, but has less than 150 calories. However, cocktail sauce typically contains modest amounts of sugar, so dip your shrimp sparingly–you will still enjoy plenty of flavor. Additional nutrients found in shrimp include iodine, B12, copper, phosphorous and selenium.
34. Turkey Roll-Ups
Turkey roll-ups are nutritious and tasty, and are filled with high-quality protein to keep you satisfied. The protein in turkey has been shown to preserve muscle mass, as it burns a higher number of calories during digestion than carbohydrates or fat.
In addition, turkey roll-ups are easy to make. Simply take four slices of turkey breast, four cucumber strips and two tablespoons of cream cheese and roll them up for a delicious and filling snack. One turkey roll-up has a whopping 20 grams of protein and approximately 150 calories.
35. Protein Chips
These bad boys come in a handful of different flavors (BBQ, nacho cheese, sour cream and onion, etc.) and they're extremely convenient to eat/curb those crunchy cravings.
Did I mention they're LOADED with protein?!
I've only been able to find these on Amazon, finger crossed they'll start carrying them in stores soon!
4g net carbs
36. Sardines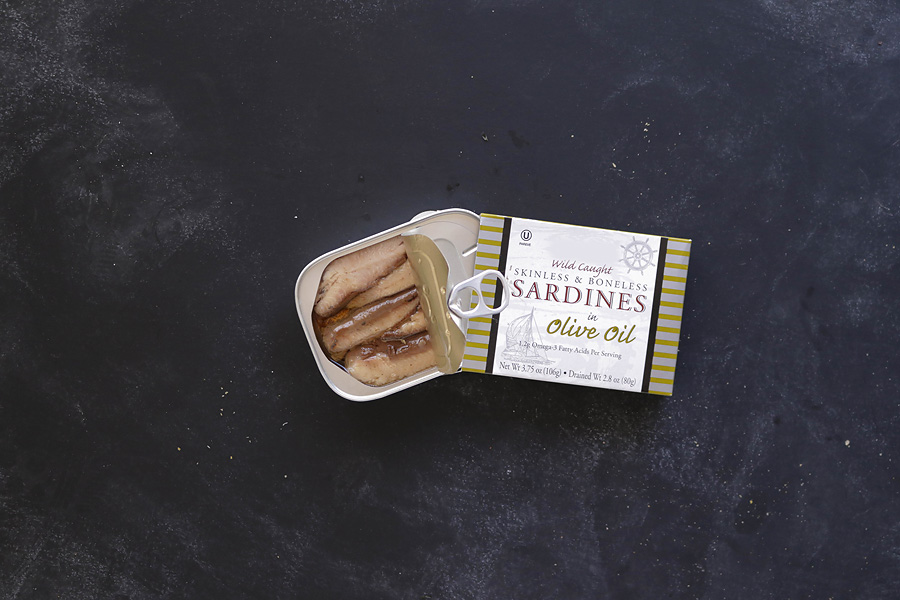 Sardines come with several benefits. They're an exceptional source of omega-3s, special fatty acids that can reduce inflammation and help with joint pain, heart health, and more[*].
Sardines are also a great source of protein and vitamin D, and they're one of the lowest-mercury fish you can eat. Wild Planet is a good brand.
Net Carbs: 0g
37. Bacon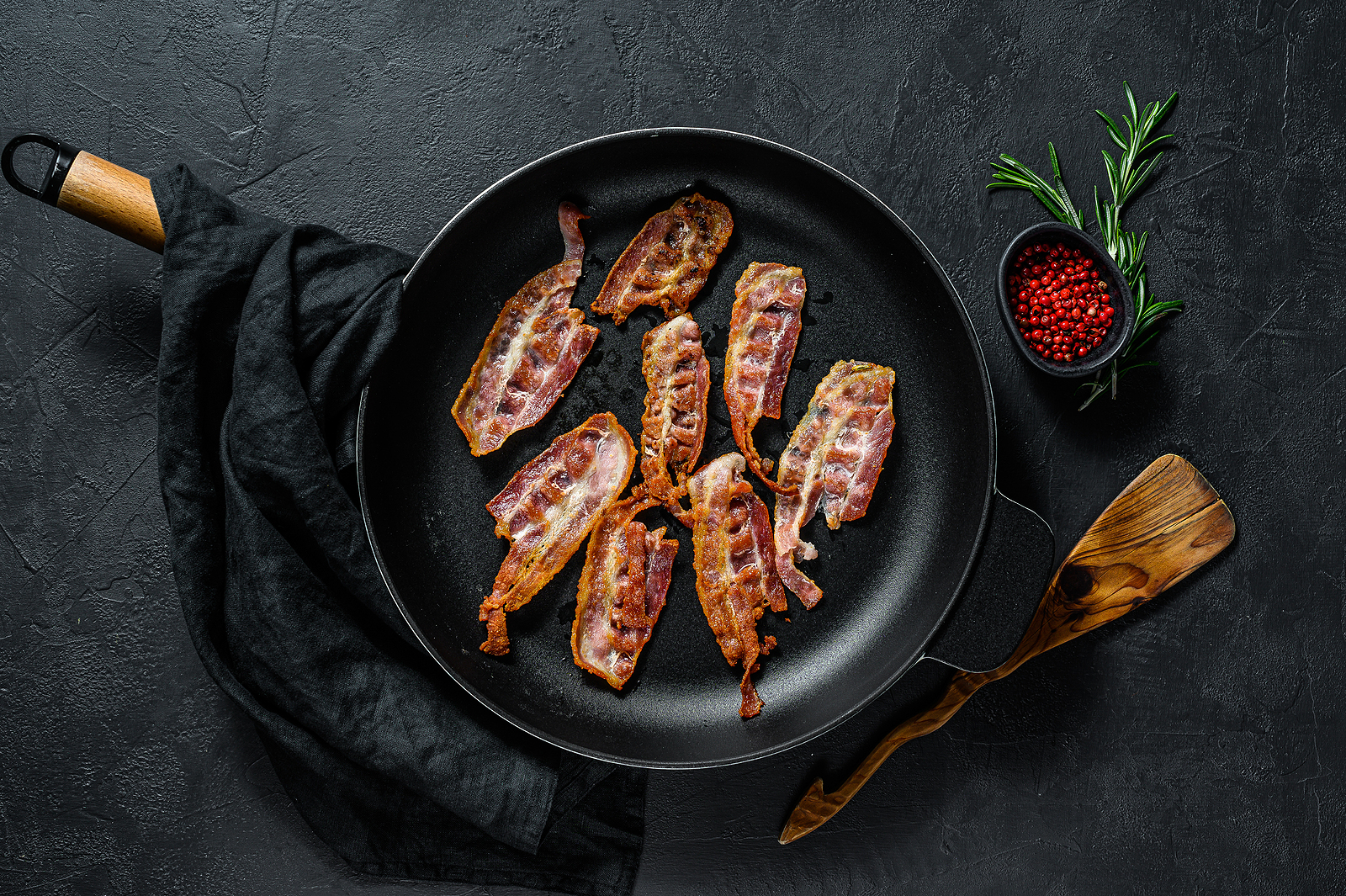 Cook some bacon ahead of time to have for snacks on the go. If you can, opt for organic or pasture-raised pork. It's more nutrient-dense and contains a healthier fatty acid profile.
Net Carbs: 0g
Low Carb Keto Snacks On The Go
If you are someone who is busy and don't have to try to perp or plan out your low carb keto snacks we have several of the best low carb keto snacks ideas that you can take on the go. Some of these options include low carb snack bars, low carb late night snacks but all of them are tasty low carb keto friendly snacks that you take with you.
One of the most popular on the go low carb keto snacks is the IQ Protein Bars. These protein bars are made of simple ingredients and includes 6 amazing brain boosting nutrients. They have 12g plant based protein and only 1g sugar.
Net Carbs:3g
One quick and easy low carb keto snack is a protein shake. One of the best keto protein shakes is Keto Science Keto MealShake. Great meal shake for high fat, good protein and low net carbs.
One of the most popular low carb keto snacks at Walmart is the SlimFast Keto Fat Bomb Snack Cluster. Walmart is one of the biggest stores in the United States so finding good low carb keto snacks there is a good thing to know. The SlimFast Keto Fat Bomb Snack Cluster is only 2g net carbs per serving.
One of the highest rated and most recommended low carb keto snack is the HighKey Keto Cookies. These low carb cookies make a great low carb late night snack with only no sugar and 1g net carbs.
FAQ
What Snacks Have No Carbs?
There are many no carb keto snacks to choose from. These include brazil nuts, string cheese, sardines, pumpkin seeds, keto cookies, cottage cheese, honey crisp apples and more.
What Are The Best Snacks For Keto Diet?
The best low carb keto snacks for the keto diet will be the snacks that are high in protein and have low carbs. High protein snacks will fill you up longer so you don't eat more than is needed. Low carb snacks are ideal for staying on track during a keto diet. It's best to keep your snacks under 10g net carbs.
How Many Snacks Can You Have On Keto?
It's best to limit snacks on any diet or meal plan as most snacks are filled with extra calories that you should limit. While on a keto diet it's best to plan your meals and snacks in advance so you can stay on track with your macros and net carbs. However, it's also important to know which are the best choice while you are out at grocery stores, Walmart, shopping on Amazon or at gas stations. The best snacks to find with be found in the refrigeration sections of stores. Snacks like carrots and hummus, apples and you snack on or yogurt are good options. For the best results you should limit your snacks to two a day.
Are Tortilla Chips Keto?
Most store bought tortilla chips are not keto as they are made with corn or flour which is high in carbs. However, we have one of the best low carb keto tortilla chip recipes that you can try. It's only 3 ingredients and are quick and easy to make.
Conclusion
While staying on track with your keto diet, having low carb keto snacks on hand is good to have. Life is busy so it's nice to have plenty of low carb keto snack ideas to have. These snacks include sweet, salty and high protein keto snacks with recipes included.
Have you tried any of these low carb keto snack recipes? Let us know what you think.
People Also Search For
low carb hot dog buns | low carb crackers | keto breakfast ideas | keto mozzarella sticks | keto shepherd's pie | keto snack ideas | keto trail mix | low carb chips | low carb snacks